Taps
Home
>

Last Call

> Taps

This section, upon a classmate's death, incorporates information immediately available from a newspaper obituary or other sources until such time as a complete obituary is published in Shipmate. If no information available at the outset we would list as a minimum the name, date, and location of death. Periodically check the Total Obituaries section for the full obituary. Upon hearing of a classmate's death notify the Class Secretary who will send notice to the class with funeral arrangements. Also notify the Class Secretary of a wife's or widow's passing and our Shipmate Correspondent with some obit type data for our Shipmate column.
Thomas Raymond Krieger (5)
Thomas Raymond Krieger (5) was born on May 21, 1934 in Minneapolis, Minnesota and passed away peacefully on Saturday August 11, 2018, in hospice at the Palm Beach Gardens Medical Center. Tom was predeceased by his parents US Navy Captain Keith M. Krieger and Francis Mae Krieger, and is survived by his wife of 57 years Judith (Foy) Krieger and their three sons Keith Krieger (Palm Beach Gardens), Michael Krieger (Whistler, B.C.), Christopher Krieger (Buenos Aires, Argentina), and their two grandchildren Kelly Krieger and Todd Krieger (daughter and son of Keith and daughter-in-law Elizabeth Krieger), and Judy's sister Dona Foy Proctor. Tom graduated from the US Naval Academy in 1956 with an Engineering Degree, and served 4 years. His job aboard the USS Missouri was to shine the bronze plaque on the deck where the signing of the Japanese surrender took place on September 2, 1945.
He worked for IBM for 35 years including time in Washington, DC, Richmond, VA, Boca Raton, FL, Stuttgart Germany, White Plains, NY, Palo Alto, CA, and Atlanta, GA before retiring to northern Palm Beach County in 1994. Tom adored his wife Judy, and did everything he could for her health and happiness. Tom and Judy lived by hard work and integrity, raising three successful boys. He and Judy loved time with family, like summers at the Cabana Club in Boca, kids sporting events, and helping with grandchildren. Tom played adult-league soccer during their years in Palo Alto, and lots of golf upon returning to Florida. He liked attending car shows, watching PGA golf, and some good dry humor. Tom will be dearly missed by family and friends. No formal service is being held, but contributions to hospice at the Palm Beach Gardens Medical Center are appreciated.

Nicholas J. DeNunzio (22)
Nicholas J. DeNunzio (22) CDR, USN (Ret) of Chatham Township, N.J. passed away on Tuesday, August 7, 2018 at the age of 85. Nicholas was born in Morristown, N.J. to Elaine (nee Lucia) and Nicholas C. DeNunzio. He graduated from Morristown High School and attended Rutgers University before accepting an appointment to the United States Naval Academy. As a Midshipman Nicholas excelled in academics graduating with Distinction: fourth in the class.
On graduation from USNA June 1956, Nickolas reported to USS Beatty (DD756) via the Fleet Sonar School and served successively as ASW Officer, First Lieutenant and Gunnery Officer. From June 1959 to June 1962 he attended MIT, receiving a Master's Degree in Naval Architecture and Marine Engineering. Designated an Engineering Duty Officer he was assigned to the New York Naval Shipyard where he served for three years, first as a Ship Superintendent and then as a Type Desk Officer. This was followed by two years on Mine Force Atlantic Force staff in Charleston, South Carolina, as Force Maintenance Officer. Nickolas's next five years were spent in Washington, DC. area, three years as Assistant Program Manager for the PG's Minesweeper SHAPM at NAVSEA and the last two as member of the Board of Inspection and Survey (INSURV). His final tour of active duty was in the Brooklyn Navy Shipyard first as Quality Assurance Officer then as Program Management Officer. In 1977 Nicholas retired from the United States Navy as a Commander after 21 years of service . Following his distinguished career with the Navy, Nicholas worked at a Naval Architect and Marine Engineering firm in NYC until his retirement in 1991.
After his retirement Nicholas continued his life of service as a volunteer in the community. He is survived by his beloved wife of 54 years, Eleanor (nee Brundo) DeNunzio, their loving children: Elayne (Paul) Mayes, Nicholas (Amy) DeNunzio and Christopher (Beth) DeNunzio. Nicholas was the dear brother of: Phil (Gloria) DeNunzio, Mildred Cazzetto and John (Aggie) DeNunzio and cherished grandfather of: Maria, Nicholas, Gavin, Ryan, Anthony and Elizabeth. He is predeceased by his parents and sister, Elaine DeNunzio. A Funeral Mass was offered on Saturday, August 11th at Corpus Christi Parish, Southern Blvd, Chatham, N.J. Entombment followed at St. Teresa's Mausoleum, Passaic Ave, Summit.
Arthur Kimball Hovater (7)
Arthur Kimball Hovater (7) died peacefully at home on August 3, 2018. A native of Dothan, Alabama, he moved to Huntsville in 1962. He was a graduate of the U.S. Naval Academy and received MSIE at Auburn University where he was a member of Alpha Pi Mu and Phi Kappa Phi, national scholastic honorary societies. While on active duty with the U.S. Navy, he served aboard the U.S.S. Ticonderoga (CVA-14). Later, in the submarine service, he served on the U.S.S. Trutta and U.S.S. Barracuda.
Following his service in the Navy, he worked for General Dynamics, Electric Boat Division, as a liaison between Electric Boat and the Naval Shipyard in Portsmouth, NH for the construction of three nuclear attack class submarines. He came to Huntsville to work for Brown Engineering Company (Teledyne Brown). After graduating from Auburn with his Masters of Engineering, he was employed by General Computer Services and surviving companies for 27 years. He was then instrumental in the startup of a consulting group, and in the 90's he became an independent consultant, officially retiring in 2000. In Huntsville, he was active in the Acme Club and the Huntsville Kiwanis Club where he was treasurer for several years. He was a member of First Presbyterian Church where he served as Sunday School superintendent, a deacon and an elder. He was one of the leaders in Interfaith Hospitality Network which provided living space and meals for homeless families. He served on the board for LIFT, and was a participant in mission teams which included Waters of the World in Mexico, as well as trips to Cuba and South Africa. He was an outdoor sportsman, and especially loved golf and fishing. Memorial services will be held at Central Presbyterian Church on Monday, August 6 at 11 a.m. with Dr. Randy Jenkins officiating. Visitation will follow at the Cooper House. (www.laughlinservice.com)
Survivors include his wife of 62 years, Eloise "Bunny" Hovater; three children, Eleanor Hovater, Genie Hovater Cross and her husband, Thomas Hudson Cross III, Arthur Kimball Hovater Jr. and his wife, Sally Smith Hovater; seven grandchildren, Neely Hooper Minor (Will), Julia Holloway Hooper, Eloise Reynolds Cross, Thomas Hudson Cross IV, William Arthur Hovater, John Robert Hovater, Anne Elizabeth Hovater; and his sister, Alice Hovater Sherrod.
Lyell Harris (5)
Lyell Harris (5) died on 6 July, 2018. A service was held at the Oasis Church at Lakewood, Lakewood, WA.
Friends from the local area were there along with 5 classmates from the USNA: Dick Tarbuck, Karl Peterson, Jerry Masterson, Jim Bruso and Jim Kautz and their wives.
Lyell Harris was born to Elwyn and Evalyn Harris on January 14, 1934 in Madison, Wisconsin. He attended East High School and accepted an appointment to the United States Naval Academy in 1952. He graduated with the Class of 1956. He remained close to the '56ers, especially those in the Lakewood area. He was commissioned a 2nd Lieutenant in the United States Air Force and was stationed at Dover AFB in Delaware.
In 1959, Lyell married Patricia Ann Johnson from Madison, Wisconsin in Dover. In 1960, he was accepted for a new Air Force Institute of Technology program at Wright Patterson AFB in Dayton, Ohio and earned a Masters' Degree in Aeronautical Engineering in 1961. In 1965, the family was stationed at Hickam AFB in Honolulu, Hawaii. Lyell served in Cam Ranh Bay from 1968-1969. He finished his 20 year US Air Force career at McChord AFB in Tacoma, Washington.
His next career was as a flight test engineer for Boeing Co. He retired for the second time in 1995 and continued to meet with the crew at the Yardarm for lunch every month.
Lyell enjoyed fishing and building remote control model airplanes, but he LOVED fast cars. He raced a 356 red Porsche Speedster at Mid-Ohio Raceway while stationed at Wright Pat. He owned a 1971 push button De Tomaso Pantera, 1 of the first 60 in the USA and thoroughly enjoyed palling around with the guys from Panteras Northwest.
Family and Friends agree that Lyell was funny, generous, friendly, helpful and most of all smart. He will be deeply missed and is survived by his wife Patricia, 3 children, Melissa, Michael, Timothy, 12 grandchildren and 2 older brothers.
Edgar Wayne Weeks, Jr. (9)
Edgar Wayne Weeks, Jr. (9), passed away at home after a brief illness with his family by his side on June 4, 2018. He was 85. Wayne was born and raised in Thomasville, GA, to parents Edgar Wayne Weeks, Sr. and Ethel (nee Norwood).
He won an appointment to the U.S. Naval Academy at Annapolis and graduated in 1956 with a Bachelor of Science in Engineering. He went on to have an impressive career with Western Electric where he quickly climbed the ranks from engineer in the company's Hawthorne Works in Chicago, to other top engineering assignments in Princeton, NJ, New York City, and Columbus, OH. He held various position at Western and AT&T before being promoted to president of AT&T Network Systems.
In addition to his successful career, Wayne received a Sloan Fellowship in 1969 and attended Stanford University's graduate course for executives. He also holds a patent, is the author of two publications on manufacturing and packaging, and was a member of Telephone Pioneers of America. Before and after retirement, he volunteered with The United Way, The Boy Scouts of America and Steven's Institute of Technology and held positions on various boards of directors. When he wasn't at work, he was a dedicated family man and great friend. "Big Wayne" was an avid hunter, fisherman, and gardener, who never strayed from the values and sensibilities instilled from his very humble beginnings in the rural south. E. Wayne Weeks, Jr. is survived by his loving wife of 53 years, Linda (nee Mantell), son Edgar Wayne Weeks, III & his wife Erin, and three grandchildren; Edgar Wayne Weeks, IV, Alexandra and Lillian Weeks. A private service will be held at Bailey Funeral Home in Mendham, NJ. In lieu of flowers, donations can be made to the U.S. Naval Academy Alumni Association & Foundation or Hilltop Church in Mendham.
Leonard George Anton (19)
Leonard G. Anton (19) died on 22 May 2017 at his daughter's home in Fairfax, VA.The swift onset of esophageal cancer took his life in the first month of age 87. He was born on 9 May 1930, to Anthony and Mary Anton in Shenandoah, PA, where he received schooling.
In the Navy, Len attended NAPS (Naval Academy Preparatory School) and entered the Naval Academy, where he put special effort into the crew team and shared his marvelous skills of piano playing by ear.He graduated with the 19th Company in June 1956. Len married Josephine "Jo" Dilginison 29 December 1956. Their son, Bill, was born in 1964 and daughter Susan was born in 1968.Jo died in 1985 after years of bravely fighting cancer. She is buried with family in Shenandoah, PA. After graduation, Len completed training as a naval aviator and joined Fighter Squadron VF-74.They were flying the F-4D Skyray, which broke several world time-to-height records.He ended his squadron flight duties piloting the F-4 Phantom, which established several speed, altitude and time-to-climb records.After a year at PG school, he joined plans officers developing a Navy computer system for all out mobilization. In two years, the task was completed and he was sent to Operational Intelligence School and then to duties with ASW hunter-killer groups until leaving the Navy.
As a civilian, Len worked for NASA in the Apollo program headquarters as an engineer under a technical integration contract.He spent five years in this effort until the program closed in 1972. He later became a federal employee with the Naval Air Systems Command – ASW branch and managed the air ASW fleet support program. In retirement, Len gave his later few decades volunteering weekly for what he called "gigs" of piano playing at several local nursing homes, where he was in popular demand.He also gave abundant grandfather caring to his third generation girls, Morgan and Abbie, and his third generation boys, Ben and Nathan.
Len was cremated and on 29 May 2017 and was buried along with Jo in Shenandoah, PA.
Donald Roben Stone (19)
Donald R. Stone, (19), Commander SC, USN (Ret.), passed away on 23 April 2018 after living courageously with a diagnosis of mesothelioma. "Don" was an accomplished athlete; a love that he pursued into his 50s. In addition to being his high school soccer team captain, he was the captain on the All-State team for the state of Illinois. Don was also the captain of the soccer team during his time at the Naval Academy. He founded the Virginia Beach Neighborhood Soccer League, where he touched the lives of many children by instilling values and sportsmanship. Always a role model to others, he continued playing in his own over 50s league for many years as well.
Don's commitment to service is exemplified by his many years of military service in the U.S. Navy, where he honored his family tradition of military service since 1886.
He was a Supply Corps officer with many assignments at the department head and assistant department head level onboard ship and shore stations. Responsibilities included budgeting and accounting for millions of dollars of operating funds, administration of hundreds of personneland technical direction in the areas of financial management, material management, inventory control and automated data processing.Assignments included: supply officer, Naval Air Facility Sigonella (1972-1975);assistant supply officer, Independence(CVA-62) (1967-1969);ships parts control center, Mechanicsburg, PA (1965-1967);logistics officer of a headquarters staff (1975-1978), where he developed financial and material control procedures and conducted oversight inspections.
During retirement, Don contributed his many talents to the following private companies:Q.E.D. Systems, Inc.; Integrated Systems Analysts, Inc.; AIT Company; The Jonathan Corporation; andCACI, Inc.:
Don was also committed to his community. He served as treasurer ofthe Little Neck Civic League of Virginia Beachfor over 30 years.He also could be seen ensuring that the neighborhood ditches were clean by cleaning up litter and recycling what he could—even back in the 1970s, before the environmenta1 protection was adopted as a national norm.
Most important to Don was his loving wife, Laura; their four children, Jennifer, Monica, Randall (Squinch) and Brandon; and four grandchildren, Avalon, Madeline, Joziah and Noelle.
A celebration of his life was held at Lynnhaven United Methodist Church. Interment will be in Monterey, CA. Great and compassionate God, you have shared with us the life of Don.
Charles Walter MISSLER (10)
Chuck Missler (10), gained international recognition as a Bible scholar, author and teacher. Through an informal affiliation with Calvary Chapel of Costa Mesa, California, Chuck became known for his insight into the integration of scripture with science, history and prophecy. Dr. Missler received a Congressional appointment to the United States Naval Academy in Annapolis, Maryland. Upon graduating with honors, he received his commission in the U.S. Air Force. When he had completed his military obligations, he became Branch Chief of the Department of Guided Missiles at Lowry Air Force Base.
Chuck had a successful business career but dedicated the last 30 years of his life to his Christian ministry and Bible studies. He founded Koinonia House and produced materials dedicated to encouraging individuals to study their Bible. Chuck was 83 years old, and passed away at his home in Reporoa, New Zealand.

Thomas A. Northam Jr. (15)
Thomas A. Northam Jr. (15) was born in the Walter Reed Army Hospital, Washington DC; the son of a career WWI and WWII infantry officer and a Walter Reed Army nurse. Eventual military service was a given.
Growing up in the 1930's and 40's as an "Army Brat", he lived on numerous Army Posts. This nurtured his love for travel and meeting new people. After graduating from Tennessee's' Sewanee Military Academy, he entered the U. S. Military Academy at West Point, class of '53. He was destined for a lifelong military career serving his country. Sports injuries led to his academic failure and eventual dismissal from West Point after completing his "plebe" or freshman year. He then entered the U. S. Naval Academy, class of '54. Again suffering sports injuries that led to substandard academic performance he was dismissed. This refueled his tenacious desire to serve his country. He then enlisted in the submarine fleet. There, he obtained an appointment again to the U.S Naval Academy, class of 56. Even he admitted he did things the "hard way". Upon graduation he embarked upon a long and distinguished career both ashore and at sea. Among his assignments he served in Italy, Vietnam and Washington DC. He served on the USS Miller (DD 535), USS Sarsfield (DD 837), USS Hermitage (LSD 34), USS Thor (ARC 4) and the USS Aeolus (ARC 3). His military decorations include the Legion of Merit, Bronze Star with Combat "V", Joint Service Commendation Medal and many more citations for meritorious service.
After retiring from the military he worked for GTE on various military contracts and traveled extensively. He participated in GTEs "Big Ride"; a bicycle ride from Seattle, WA to Washington DC. The Ride was to raise money and awareness for cancer victims. After retiring from GTE he moved to Leavenworth, WA and again became active in his community. He participated in numerous events and parades including lighting the town for Christmas and burying a Centennial time capsule. Never far from his heart was his commitment to serving his county and as such he was an active member and Commander of the Cashmere VFW post.
Tom is survived by his wife Onie, his children Thomasina Lacey (Russell), Thomas III (Cathy), Patrick and Timothy (Dee Dee ). His step-children; Laurie Branch (Sheldon) and Brian Treloggen (Julie). Eleven grandchildren and eight great grandchildren.
Tom has always contended that his whole life was guided and successful only by our Lords grace. He can now thank Him for his guiding hand.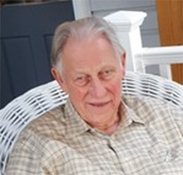 Franklin (Frank) Dean Smith (20)

Franklin (Frank) Dean Smith (20), of Morattico, VA, passed away in his sleep April 11, after a long illness, Born on November 8, 1932, in Cherokee Iowa, Frank was a career naval officer who retired in 1981 with the rank of Captain. Following retirement, he engaged in defense-related enterprises in the Washington D.C. area and later owned a company that focused on captioning for the hearing impaired . He attended local schools in Cherokee, and received an appointment to the U.S. Naval Academy in 1952. After his 1956 graduation, he attended the Navy Supply Corps School, Athens GA., and later served on a destroyer (USS Hunt) out of Newport Rhode Island.
He served two tours teaching math at the Naval Academy. The latter part of his naval career included service at the Atomic Energy Commission in Washington D.C. and at the Westinghouse Bettis Plant in Pittsburgh PA. In 1964 to June 1966 he was the supply officer on the USS Maury out of Honolulu Hawaii with deployments to Columbia and to Cam Ranh Bay, Viet Nam. In June, 1968, he received a Master's degree from Harvard Business School, and also attended the War College in Washington D.C. Later he served at the U.S. Naval Supply Center in Mechanicsburg, PA, and at the Defense Department in Crystal City, VA. His final tour of duty was with the PAC Fleet Support Office in Honolulu.
He married Carol G. Dawson in 1986 and they subsequently moved to the Northern Neck of Virginia, settling in the historic village of Morattico.
He was predeceased by his parents, Clarence and Clara (Stier) Smith of Cherokee Iowa.
His first marriage to the former Elizabeth Peregoy ended in divorce. They had three children, Scott Smith (Teresa); Elizabeth Connolly (Michael); and Alex Delmontage. His four stepchildren, Edward Baumann (Josie); Genie Eardley (John); Vicky Winger (Dane); and James Bauman, were close to their stepfather and he treated them as his own.
In addition, he and his wife Carol had a combined total of sixteen grandchildren and step-grandchildren.
Frank was a long time member of the Fairfax Hunt in Fairfax, VA, and served as President of the Club for several years. Recently he had a business marketing jewelry at the Kilmarnock Antique Gallery. He was a member of St. Francis De Sales Catholic Church in Kilmarnock. Visitation will be at the Currie Funeral Home in Kilmarnock on Monday, April 16, from 4 to 7 pm with a Wake Service at 5:30 pm and a Rosary at 6:30 pm. A Funeral Mass will be celebrated at St. Francis de Sales on Tuesday at 11 am, followed by a reception at the Church Hall.
The family suggests donations to Hospice of Virginia, 1328 Tappahannock Blvd., Tappahannock, VA 22560 or to the St. Francis de Sales Building Fund, 154 E. Church St., Kilmarnock, VA 22482.
John Joseph Lally (13)

Lt Col John Joseph Lally ,(13) (USAF Retired), 84, entered heaven on Easter Sunday morning in Sacramento, CA.Born and raised in San Francisco, John was a 1947 graduate of St. Cecilia Catholic Grammar School (the Greatest, the Finest, and the Best), and a 1951 graduate of St. Ignatius (SI) College Preparatory High School, where he was a tight-end for the SI Wildcats (#15) with All-City honors. Upon graduating from high school, John attended the United States Naval Academy (USNA), where he earned a BS in engineering and was commissioned as a second lieutenant in the United States Air Force (USAF) in 1956.
John spent 22 years on active duty as a Command Pilot and was qualified in several aircraft, including the B-25, B-47 and B-52 Stratofortress. A few of the many accomplishments of his illustrious career include his command of deployed elements of 441st Bomb Squadron at Andersen Air Force Base (AFB) in Guam. At the end of the Vietnam War, by direct orders from U.S. Secretary of State Henry Kissinger, John led the redeployment of B-52s back to the continental United States. He culminated his career as Commander of the 441st Bomb Squadron at Mather AFB in Sacramento.
After retiring from the Air Force and settling his family permanently in Sacramento, John became an engineer for Pacific Bell Telephone Company. When he permanently retired from the work force in the late 90's, he pursued his passion for adventure and travel, which began 40 years earlier during his years at the USNA. Baseball, football, basketball, golf John LOVED sports! He organized numerous trips to attend games across the country with family and friends, always capturing memories with his camera and generously sending them for all to enjoy. John was preceded in death by his father, Joseph Patrick Lally, and his mother, Agnes Cecilia Liguori of Forest Side Ave., San Francisco. He is survived by his cherished wife of 61 years and St. Cecilia and St. Rose alum, Rosemary D. Lally; his seven daughters: Marie K. Reilly (Michael) of Manteca, CA; M. Theresa Lally (David Van Wagoner) of Yorktown, VA; Rosemarie E. Lally of Sacramento, CA; Bernadette A. Tate (Ellis) of Omaha, NE; Diane A. Lally of Sacramento, CA; Susanne E. Lally of Walnut Creek, CA; and Christine J. Lally of Sacramento, CA. John was the greatest grandfather in the world to Maura R. Reilly Albert, Mikaela M. Reilly, Sean J. Tate, Ryan T. Tate, Olivia R. Tate, and his great-grand-daughter, Kathleen S. Albert.
A celebration of John's life and legacy will be held Saturday, April 7, 2018, at Presentation of the Blessed Virgin Mary Church located at 4123 Robertson Ave., Sacramento, CA 95821. An 11:30 am Rosary will be followed by Mass at 12:00 pm. The burial will immediately follow at St. Mary's Catholic Cemetery, 6509 Fruitridge Road, Sacramento, CA 95820. Please join the Lally Family for a celebration at 2:30 pm at Mix Downtown, 1525 L Street, Sacramento, CA 95814, to toast John - because he always enjoyed a good party and a stiff drink! If you would like to commemorate John's life and generosity, donations may be made in his name to the Fisher House Foundation, 111 Rockville Pike, Suite 420, Rockville, MD 20850 (www.fisherhouse.org) or Loaves and Fishes of Sacramento, 1351 North C Street, Sacramento, CA 95811 (sacloaves.org). GO NAVY, BEAT ARMY! Beannacht leat go bhfeicfidh m' ar¡s th£ (Irish Gaelic: Blessings until we meet again.
Published in The Sacramento Bee on Apr. 5, 2018
John F. Nelson (10)

John F. Nelson, (10), 85, husband of Virginia S. Nelson passed away in Spokane, WA on March 9, 2018. He was born in Wichita, KS on October 22, 1932, the son of the late Hugo & Helen Nelson. He attended grade schools in Denver and Colorado Springs, CO, Salt Lake City, UT and the Ursuline Academy and St Mary's in Great Falls, MT. He graduated in the first class of the Great Falls Central Catholic High School in 1951. He attended Columbian Prep School in Washington, DC prior to his acceptance to the United States Naval Academy. He graduated from the Naval Academy in June 1956. He accepted a commission as second lieutenant in the United States Air Force upon graduation.
In the USAF, he was stationed at Keesler AFB in Biloxi, MS. After this he did a tour at Wheelus Field in Tripoli, Libya. He returned to the United States in 1960 to Vandenberg AFB in California where he was on the launch crew of the first Titan I missile. He resigned his commission in 1962 and went to work as a Senior Design Engineer for North American Aviation on the Minuteman II missile program. When his father passed away, he returned to Great Falls to manage Nelson-Scofield Tire Company which his father opened in 1941. He renamed it Nelson Tire Company in 1969 and moved to a new location in downtown Great Falls.
He joined the Knights of Columbus while at the Naval Academy. He worked his way up the chairs of the Knights of Columbus in Great Falls and the State of Montana, becoming the State Deputy in 1975. He was a member of the Great Falls Lions Club from 1967 to 1994. He was president of the Montana Tire Dealers Association in the late 1980s. He served on committees in the Montana Catholic Diocese. He was on the board of directors of the Eighth Judicial District Youth Guidance Home and was a volunteer for the of Montana State Health Insurance Assistance Program (SHIP). He closed Nelson Tire Company in 1994 and moved to his mountain home in Mortimer Gulch not far from Augusta, MT. He delighted in his retirement in the mountains of Montana. He and Virginia moved to Spokane, Washington in 2016.
John resided in Great Falls and August, MT for the past 50 years. He is survived by his wife, Virginia S. Nelson currently of Spokane, WA, who he married in 1987. He is also survived by his four daughters from his first marriage to Marty McGee of Eugene, OR. His daughters are Tia Nelson, DVM (Derek Brown) of Helena, MT, Trish Nelson, Attorney of Bend, OR, Christina Nye, MD (Scott) of Spokane, WA, and Diana Lawson, Microsoft Executive (Mark) of Issaquah, WA. His step children in his marriage to Virginia are Kim Gilmore and David Gilmore (Diane) of Portland, OR. His grandchildren include Luke and Kurt Fehlig, Benjamin and Patrick Heatherman, Abigail, Madeline and Joseph Nye, and step grandchild Kayla Letcher. He is also survived by his sister Anne Gannon (Jack) and his brother-in-law Richard Gannon (Debra). He was preceded in death by his sister Theresa Gannon (Richard).
A funeral Mass will be held at St Ann's Cathedral in Great Falls on April 14, 2018 at 11:00 AM with a reception following at the Knights of Columbus Hall. Memorials can be sent to Great Falls Central Catholic High School or to the donor's choice.
Stephen Ernest Gauthreaux (20)

Stephen Ernest Gauthreaux, (20) 85, passed away Feb. 25 at Kate B. Reynolds Hospice Home surrounded by his family after a brief illness. Steve was born in Plaquemine, LA on Nov. 20, 1932, to the late Ernest Gauthreaux and Eta Blanchard. Steve graduated from Jesuit High School in New Orleans. He was appointed to the US Naval Academy and graduated in 1956 and entered the US Air Force as a 1st Lt. He became a navigator/bombardier on the B-47 Air Craft and was a member of the Strategic Air Command Div. of the Air Force. After serving, he spent his career in printing and packaging.
Upon retirement, he spent his time making his gourmet pecan pralines, selling them at farm markets and retail stores. Some refer to him as the "Praline Man." Steve loved air planes, boats, duck hunting, fishing, golf, and travel. But most of all he loved his family. He was a wonderful husband, father, grandfather, brother, and friend. In addition to his parents, he was preceded in death by his two brothers-in-law, Armand Spring and Jack Bandi of New Orleans. He is survived by his wife Barbara of 57 years, his children Jack (Sue) of Grenoble, France, Ann (Meribeth) of Winston-Salem, Tom of Phoenix, AZ, Dan (Wendy) of Hickory, NC and two special grandchildren, Sarah of Paris, France and Scott of Cupertino, CA, and his sisters Libby Bandi and Sheila Spring of New Orleans and their children.
A memorial Mass for Steve will be held Fri., March 9 at 2:00 pm at Holy Family Catholic Church in Clemmons. Memorials may be made to Hospice & Palliative CareCenter, 101 Hospice Lane, Winston-Salem, NC 27103.
Frank Don Scovel (11)

Commander Don Scovel, (11) USN (Ret), passed away on 8 February 2018 at age 85, following a lengthy illness and with his family in National City, CA. Don was born on 28 August 1932. He was the son of Nancy and Frank Scovel in National City, where he graduated from high school. Don enlisted in the Navy and became an Air Controller, stationed in San Diego. While serving, he was offered an appointment to the U.S Naval Academy in 1952. He was assigned to the 11th company, ultimately the Class of 1956 Color Company. While attending the Academy, he earned membership on the sailing team, racing the Academy yawls. He was also on the pistol team, and a disc jockey for the Academy in-house radio station. When he graduated, eyesight limitations led to his selection asaNaval Public Affairs specialist. He was adept at representing naval commanders with their mediaobligations. His various assignments included leading combat camera crews onto the battlefield to filmthe front lines of combat. Don received several awards during his military career.
Don married Patsy Powell while both were serving in the Pentagon. Hewas the detailer for Public Affairs specialists, and Patsy was a secretary with the Department of the Air Force. Their lengthy marriage withchildren David, Susan and Anne, has been a joy to all.
Following retirement from the Navy on 31 January 1977, the Scovels settled in Bonita, CA. He entered the real estate profession with his former Academy roommate, and became a recognized expert in commercial and investment real estate. He then shifted to operating a sporting goods manufacturing company. Don was active in community, arts and civic affairs. He was a regular participant with his Naval Academy Class of '56West in San Diego County. He proved to be an excellent golfer, and managed the annual golf tournaments with his classmates, as well as frequent impromptu matches.
Don Scovel was laid to rest at the Glen Abbey Memorial Park in Bonita, CA, with full military honors. The naval Honor Guard removed the colors covering Don, folded them and presented them to son David's wife, Rear Admiral Shoshana Chatfield, USN, who in turn gave them with customary comments to her mother-in-law, Patsy. It was a very touching ceremony.
The family requests that those considering flowers of gifts instead direct their Memorials to either the American Veterans Association (AMVETS), or the Salvation Army.
Carl Alfred Nelson (10)
Carl Alfred Nelson (10), 87, passed away 3 February 2018 from complications of Alzheimer's Disease. He was born 11 October 1930 in Pittsburgh, PA to Alfred and Isabel Nelson. Following high school, Carl enlisted in the US Navy, and earned an appointment to the Naval Academy. He was in the 10th company with the class of 1956.The day following graduation, he married Barbara Long in the Academy Chapel. Barb died in 2004.
During Carl's 33 year Navy career, he commanded USS Worden (CG 18), USS Cook (FF 1083), and USS Cocopa (ATF 101). He served four tours of duty in Vietnam, primarily assenior advisor to the Commander,Combat Riverine Operationsat the logistics base at Nha Be. His combat decorations include the Legion of Merit, Bronze Star with combat V, two Air Medals, Combat Action Medal, and 14 others.In 1981 Carl, as captain of the USS Worden in the South China Sea, rescued 44 Vietnamese 'boat people' ages infant to late 20's, who were facing dehydration, starvation, and possibly death. Fifteen years later they blessed him as their honored parent, and they named a grandchild after him. Shore duty included the Naval Academy and West Point, among others including PG school in Monterrey. Carl and Barbara with three daughters settled in San Diego in 1963, leaving only for the tour in Japan. The girls graduated from high school and moved on to college and marriage, and Carl retired from the Navy in 1989.
Carl earned a DBA from USIU. He taught international business at various colleges and universities in the San Diego area. He authored five books on international trade, one of which is still a top seller.He also wrote fiction, and published a series of novels which roughly followed his Navy career. Carl wrote poetry, short stories, professional articles, a play, a musical, and two memoirs. He garnered many writing awards, and served as President of the San Diego Writers and Editors group.Carl was a member of his local Methodist Church, as well as Masons and various veterans' organizations. Carl truly enjoyed his family and classmates from the Class of '56, with whom he celebrated many occasions including quality golfing.
In 2006 Carl married Dolores Hansen and inherited another family. Carl and Dolores spent 13 years traveling the world, playing golf, and fly fishing. He leaves behind three daughters, six grandchildren,one great-grandchild, and Dolores's extended family. Internment is at Fort Roscrans National Cemetery.

John Thurber (23)
John Thurber, Captain, USN, Ret. passed away on January 18, 2018.
Born in Des Moines, Iowa on August 23, 1931, John's childhood was spent in Montezuma, Iowa. He was a proficient athlete, playing both basketball and football during his high school years. He was the quarterback of the football team in his senior year with an undefeated and unscored-upon season record.
He graduated from Annapolis and married Joan Norma Orr on June 1, 1956. His accomplishments in the Navy include: Captain of the USS Mount Hood, the last Marine Director of the Panama Canal Company and the first Marine Director of the Panama Canal Commission, Commander of the U.S. Naval Forces Southern Command in Panama, and the U.S. Naval Attaché with the US embassy in the country of Uruguay. Other places he and his family were stationed include: the Azores, Cuba, and the Philippine Islands. He had 14 years and 3 months of sea duty. After John retired in 1989, he and Joan settled in Tallahassee.
John was an avid recreational scuba diver and he logged over 1500 dives in his lifetime. He had a passion for diving and underwater photography. He was a Master PADI instructor and passed on his love of diving to his two children- Kathryn and John-Shannon - as well as his wife Joan. John and Joan frequented the Cayman Islands' beautiful diving spots as well as made diving expeditions to other places. John continued to dive until he was 80 years old. His last dive with his children was on his 80th birthday in Antigua. John wanted his ashes scattered in the ocean in the Cayman Islands along with Joan's; she passed away in 2006. His children – Kathryn (Mark) Voigt and John-Shannon (Monica) Thurber will be honoring that wish with a private service.

Vernon Allan Dander (5)
Vernon Allan Dander (5), a native of Stockton, died on December 23, 2017. Vernon was born in Stockton, CA on December 22, 1934 the first born son of Vernon Sidney and Marie Evelyn Dander. Vernon was a Naval Academy graduate and member of the famous Sugar Bowl Navy football "Team Named Desire" of 1955. Commissioned as a Second Lieutenant to serve in the US Air Force upon his graduation from the Naval Academy, Vern entered pilot training earning his wings in the spring of 1957 at Goodfellow AFB Texas, Randolph AFB Texas and Stead AFB Nevada. Later that same year, Vernon returned to Stockton to propose to his high school sweetheart, Claire Ann Herring and they were married in November 1957. Upon completion of advanced helicopter pilot training in Texas, Vernon and Claire deployed to Itazuke Air Base in Kyushu, Japan in the summer of 1958 for his first deployment of three years flying H-21 helicopter missions. Their daughter, Katherine was born November 27, 1958 while they were deployed in Japan. In 1961, the family returned to the United States and Hanscom AFB MA where Vernon earned an MM/EE from AFIT and was assigned to an Engineering position there. In 1966, Vernon returned to helicopter operations as an acceptance pilot at the Hughes TH-55/OH-6 production facilities in southern California. After upgrading to the Sikorsky Pave Low HH-3 long range search and rescue helicopter, Vernon deployed to Da Nang Air Base Vietnam in September 1967 as a Jolly Green Giant rescue pilot. He and his crew completed an amazing 196 CSAR missions with six combat rescues flying out of both Da Nang and Khe Sanh. Vernon's next assignment was at the Pentagon as the USAF VTOL/Rescue Systems Coordinator where he lead efforts to improve existing SAR systems and establish new criteria for advanced helicopter capabilities including night and all weather systems now in use today on the modern Osprey air-frame.
Thereafter, he was assigned to Andrews AFB in 1972 where he developed programs to improve intelligence being provided to in theater tactical air forces in the European theater. This ultimately lead to his promotion in 1975 to Deputy Program Manager at Hanscom AFB where he established a multi service version of the program that began at Andrews AFB. After 24 years of military service, Colonel Vernon Allan Dander retired at Hanscom AFB in June 1980. Military honors and awards include: Defense Superior Service Medal, Distinguished Flying Cross with 1 Oak Leaf Cluster, Bronze Star, Air Medal with 8 Oak Leaf Cluster, Air Force Meritorious Service Medal with 1 Oak Leaf Cluster, National Defense Service Medal, Republic of Vietnam Gallantry Cross with Palm, Republic of Vietnam Campaign Medal, Air Force Small Arms Expert Marksmanship Ribbon, Air Force Longevity Service Ribbon with six Oak Leaf Clusters, Air Force Presidential Unit Citation and Air Force Outstanding Unit Award.
Vernon was hired immediately upon entering civilian life by Martin Marietta Aerospace and moved to Colorado. There he became Deputy Program Manager for special intelligence systems and USAF simulation programming remaining there a decade. He retired from Martin Marietta in June 1990. After six months of retirement, Vernon was recruited to work for the Environmental Protection Agency Region Eight office Denver, Colorado. In 1992 Vernon began work in a technical capacity with the agency's Federal Lead Based Paint Program. In 2010 he left EPA and joined Red Rocks Community College in Lakewood, Colorado as an environmental instructor on their staff.
Vernon retired in March 2011 and he and Claire moved to Linden Ponds in Hingham, MA. just south of Boston. Non military honors and awards include: San Francisco Chronicle All Northern California First Team Selection Tight End 1951. Sugar Bowl Championship Game Navy victory over Ole Miss 21-0 at Guard 1955. Stockton Athlete of the Year 1955. Academic All-American 1955 and the only member of the Navy team to start every single game during the 1955 season. And Stockton Athletic Hall of Fame inductee 1993. Vernon and Claire traveled extensively in retirement throughout the world to places like Switzerland, Tuscany, Hapsburg Empire, Central and South America, Alaska, Galapagos Islands, Caribbean, Baja, New Zealand and Australia.
Vernon is survived by a proud family including his wife Claire and daughter Katherine of Boston, MA., nephew Craig Richard Dander of Tracy, CA and niece Heidi Ann Hawthorne of Vallejo, CA
Edward Andrew Zabrycki (9)
Edward Andrew Zabrycki (9) passed away peacefully at home on December 3, 2017 following a long illness. He was born on December 20, 1932 in Manville, New Jersey to Polish immigrant parents, Andrew and Veronica Skarba Zabrycki. Ed is predeceased by his siblings Peter, Stanley, and Mary. Ed had an idyllic childhood in rural New Jersey, swimming in the Raritan River and riding his bike from dawn to dark. Ed attended Sacred Heart School and Bound Brook High School. He graduated from the U.S. Naval Academy at Annapolis in 1956 and participated in football and wrestling all four years. Ed was a Purchasing Manager and enjoyed postings in Japan, Vietnam, Mare Island, Wright Patterson Air Force Base, the Naval Postgraduate School and the Panama Canal Zone. Ed worked for Pacific Gas and Electric after retiring from the Navy. He earned a Masters Degree from Ohio State and loved teaching Supply Chain Management and Economics in the evenings at St. Mary's College, Golden Gate University and Dominican University.
Teaching was one of Ed's passions. He coached his boys in baseball and roamed the football sidelines taking pictures with his long lens camera. Weekends were happily spent watching and participating with his children in baseball, football, soccer, softball, and skiing. Ed never missed a Navy football game on television and sang along with the Navy alma mater following the Army/Navy game. The Giants and the 49'ers brought joy and anguish over the years. Lifelong interests included scuba diving and piloting small planes.
Ed is survived by his Wife of 42 years, Meg, and his four Children: Michael, Mark, Timothy (Kaye) and Carolyn (Jason). Grandchildren are: Kayla, Michael, Samantha, Colby, Emily and Dylan. Ed loved spending time with his devoted extended family and friends.

A Memorial Service will be held at 11 a.m. on January 13, 2018 at St. Joan of Arc Church, 2601 San Ramon Valley Blvd, San Ramon, CA. The family asks that in lieu of flowers, donations be made to the Hospice of the East Bay (hospiceeastbay.org) or Sentinels of Freedom Scholarship Foundation (sentinelsoffreedom.org).
Captain Robert A. Schade, Jr. (23)
Captain Robert A. Schade, (23) Jr., USN (Ret.), died due to complications of a stroke in Houston, TX, on December 2, 2017. He was 83 years old. "Bob" was a native of East Rockaway Long Island, NY, where he was valedictorian of his high school prior to entering the Academy. He was in 23rd Company and graduated 13th in the Class of 1956.
Upon graduation, he entered the Civil Engineer Corps, and earned a B.S. in Civil Engineering from Rensselaer Polytechnic Institute in August 1958. While there, he married the love of his life, Cecelia McShane of Hopkinsville, Kentucky, and started a family. He followed this with a M.S. in Civil Engineering from the Massachusetts Institute of Technology in June 1960. Following post-graduate school, he was the Resident Officer in Charge of Construction of a new Air Station in Meridian, Mississippi, then served a tour in Cambodia with the Army Military Advisory Group. He returned to Washington, DC, for a tour at the Naval Facilities Engineering Command (NAVFAC) Headquarters. He was deep selected for the rank of Commander before assuming command of Mobile Construction Battalion Five (MCB-5),and was deployed for three tours in Vietnam. He was the recipient of three Bronze Stars, having been shot down in helicopters in enemy territory at least twice.
In 1973, he again returned to NAVFAC in Washington, DC, as the Director of the Operational Facilities Construction Division, then attended the Industrial College of the Armed Forces, where he graduated in 1976. He was assigned a hardship tour (without family) in Guam as the Assistant Chief of Staff for Base Support and the Force Civil Engineer. He then returned to the DC area as the Officer in Charge of Design and Construction of the new National Medical Centerand the Uniformed Services University of Health Sciences in Bethesda, MD, which he considered to be one of the highlights of his career. He retired as the Vice Commander of the Atlantic Division NAVFAC in Norfolk, VA, in 1983 with the rank of Captain.
He was always extremely humble and gavelittle mention of his accomplishments, choosing to express the importanceof hard work and a "job well done" rather than the awards he received, so we will do it for him. His awards include the Legion of Merit, Bronze Star Medal (3), Navy Commendation Medal, Army Commendation Medal, Navy Unit Commendation, Meritorious Unit Commendation, Armed Forces Expeditionary Medal, National Defense Service Medal, Republic of Vietnam Campaign Medal, and the Vietnam Service Medal.
Upon retirement from the Navy, he was a Vice President of The Maguire Group, an architectural and engineering firm in Norfolk, VA. In 1988, he suffered a stroke, retired from professional life, and moved to Cele's hometown in Hopkinsville, Kentucky.
He is survived by his wife of 60 years, Cecelia McShane Schade; three daughters, Teresa Schade-Lugo (spouse David Lugo), Joanne Schade-Boyce (spouse Thomas H. Boyce (USNA '81)), and Susan Vander Werff; his sister, Janet Schade Wefer; and six grandchildren. Bob's daughters note that nothing rang truer about their father than what this poem expresses:
Anyone can be a "Father." It takes someone special to be a "Daddy."
A joint Memorial service will be conducted at the USNA Columbarium following the passing of Cecelia, his "Baby Doll," wife, and best friend.

William H. Simpson (12)
William H. Simpson (12), Passed away on November 22, 2017 in Garden Ridge, Texas. He was 83 years old, born on June 1, 1934 in Laredo Texas to Oscar and Armae Simpson. He came to the Naval Academy by way of Laredo H.S. and Texas A&M. Bill excelled in both football and track; running the 100 in 9.95. Upon graduating with the class of 1956 he was commissioned an Ensign USN and reported aboard the USS Philippine Sea (CVS-47). In 1960 Bill resigned his commission and entered the Southwestern Theological Seminary. He then began a long career in the ministry as pastor of five Baptist churches and ended his career as chaplain at Northeast Baptist Hospital. During this time, he maintained close contact with his Naval Academy classmates and served as the 12th Company representative for many years. At our class 50th reunion Bill was one of three classmates who were members of the clergy.
He is survived by his loving wife Geraldine "Gerry" Simpson, son, Norman Simpson and daughter Meredith Simpson; grandson Desmond Hollister; and his sister Peggy Jean and her husband, Calvin Markwood.
Bill's favorite quote came from the Danish philosopher Soren Kiergeegard; "Life can only be understood backward-but must be lived forward".
Following a funeral service in San Antonio, he was interred in the Fort Sam Houston National Cemetery with full military honors.
Robert E. Diedrich (7)
Robert E. Diedrich (7), died 17 October 2017. Bump married Kathryn Kindley on June 2, 1956 in Baltimore Cathedral. Reporting to USS Forrest Sherman (DD-931 ) in Boston Naval Shipyard, he served as Deck Division, Electrical/Repair, and CIC Officer on Forrest before attending DESLANT Engineering and Philadelphia Damage Control schools.
Son Michael was born in March, 1957, in Newport, Rhode Island . In 1958 Bump was transferred from the Med at the height of the Lebanon crisis to USS Independence (CVA-62) in Brooklyn Naval Shipyard . Daughter Elizabeth was born in November, 1958, in Newport before the family moved to New York. Bump served as Assistant DCA on the commissioning detail, and took over as Electrical Officer after Independence commenced operations out of Norfolk, Virginia. In 1960 Bump left active duty to study at the University of Minnesota School of Architecture. Daughter Kristan was born soon after in October, 1960, followed by Susan in January, 1963, and Julie in October, 1964 . During his five years of study, he was promoted to Lieutenant while in the Naval Reserve in St. Paul (he resigned from the reserves in 1963), and worked in architectural firms as a mechanical engineer (registered in 1963) and as an electrical engineer (registered in 1964). He graduated with a professional degree in architecture in June, 1965. From 1965 to 1972, as Chief Engineer at Progressive Design Associates, an architectural firm in St . Paul, Bump designed systems for a wide variety of residential, commercial, and industrial buildings.
Daughter Katrina (born February 1967) and sons Paul (January 1969) and John (August 1970) completed the family. Bump was made a partner in Progressive Design Associates in 1968. The next generation of the Diedrich family started with the birth of Benjamin in August, 1975; it now includes Jennifer (age 2) and very recent grandson Sean Robert. Daughter Elizabeth is Mrs. Michael Doran and Kristan is married to Thomas Dale in Rochester, Minnesota. Wife Kathryn not only manages a large extended family, but has established herself as an accomplished poet, works with various art programs, and now has a full-time position of member services representative for Group Health, Minnesota's largest HMO.
Career Highlight : "Established a strong commitment to technology education in the School of Architecture at Minnesota."
The information above was extracted from Bob Diedrich's biography in the Class of 1956/USNA 25th Reunion Book, published in 1981.

Donald Joseph Alser (20)
Colonel Donald Joseph Alser (20), United States Air Force (Retired), 85, died in Newport Beach, California following a brief coma from a blood cancer condition, on 19 September 2017. Don was born in Los Angeles on 27 February 1932. His parents were Joseph and Florence Alser. The family later moved to Pasadena where Don attended John Muir High School and John Muir College. Entering the U.S. Naval Academy in June 1952 ,he participated in football (quarterback) and track, winning the Heptagonal (Ivy League and Army) javelin events in three successive years. After graduating with distinction and commissioning as a Second Lieutenant in the U.S. Air Force, Don married his Pasadena sweetheart, Sandra Jeanne Gravier, in the Naval Academy Chapel on 1 June 1956.
Don's Air Force career specialized in intelligence, space and missile systems, with numerous important assignments for which he received several decorations. He attended the Air Force Institute of Technology earning a Master of Science degree in Aeronautical Engineering, and the University of Southern California earning a Master of Science degree in Systems Management. Don's Air Force duties included assignment as a Launch Officer with the 38th Tactical missile Wing at Sembach Air Base in Germany, Project Officer at the Air Force Rocket Propulsion Laboratory at Edwards Air Force Base in California, Project Manager in the Titan III systems Program Office in Los Angeles, and Deputy Director in the Office of the Secretary of the Air force Space Systems Division in the Pentagon. He completed his Air Force Career in developing and operating Intelligence Space Systems as a Program Director and Deputy Director for the Secretary of the Air force Special Projects at Los Angeles Air Force Base. Don's awards include: Department Of Defense Distinguished Service Medal, Legion of Merit, Meritorious Service Medal, and Air Force Commendation Medal. He retired from the United States Air Force in 1981.
Following his military service, Don accepted a position with TRW in Los Angeles as a Manager of Strategic Systems. He retired from TRW in 1992.
Don was an avid outdoors-man. In full retirement, he was able to enjoy time with his family that included hiking and fishing in the Sierra Nevada.
Don is survived by his wife Sandra, one son, one daughter, three grandchildren and one great-grandchild. Memorial Services and Burial will take place at Arlington National Cemetery, at a date to be determined.

R. Paul Tucker, (03)
Richard "Paul" Tucker (03), M.D., died on Sept. 21, 2017, in Hot Springs, Ark., at the age of 82. After graduating from the Naval Academy and serving in the U. S. Air Force for four years, Paul entered medical school and graduated valedictorian from Oklahoma Medical School and completed his residency at the University of Michigan in neurology. Paul practiced medicine as a neurologist for over 30 years. He traveled extensively, visiting almost every continent and loved writing and performing poetry and singing. A private graveside ceremony was held in South Louisiana. He is survived by his wife, Suzanne Tucker; his brother, two sons, two daughters and eight grandchildren.

William G. Loveday Jr. (18)

William G. Loveday Jr. (18), Commander, USN (Ret.) 85, passed away on Wednesday, June 29, 2017, at the Wilkinson Residential Health Care Facility. He was born on July 3, 1931, in Gloversville, N.Y. and was the son of William G. Loveday Sr. and Ina Van Brocklin Loveday. He graduated from Gloversville High School in 1949 and attended Middlebury College in Vermont for one year before enlisting in the Navy in 1950. After a two year enlistment, Bill entered the United States Naval Academy in Annapolis, Maryland on a Congressional appointment and graduated in 1956.
After graduation Bill attended the Navy Supply Corps School in Athens, Georgia followed by a tour of duty at the Long Beach Naval Shipyard in Long Beach, Calif. He served aboard the USS Rochester as a Store Officer and the USS Hanson as Supply Officer. From 1959-1961 he served as Nuclear Commissioning Outfitting officer at the Navy Submarine Base in New London, Conn. and from 1961-1963 he served as Supply Logistics Officer on the Admiral's Fleet in the U.S. Taiwan Patrol Force based in White Beach, Okinawa. From 1963-1965 he served as Material Division officer at the Naval Air Station in Quonset Point, Rhode Island and from 1965-1967 he was stationed as a Supply Officer on the Com-Nav-Phil Admiral's Fleet at the Sangley Point Naval Base in the Philippine Islands. During his tour he made a number of trips to Saigon and Da Nang, Vietnam in a Logistic Support capacity. Following his tour of duty in the Philippines, his orders took him to Monterey, California where he attended the Officers Post Graduate School and received a Master of Science degree in Computer Systems Management in 1968. He then was ordered to the Great Lakes Naval and Training Station in Great Lakes, Illinois where he served as Director of the Data Processing Control Center. His final assignment was a Supply Officer at the Construction Battalion Center (Seabee Base) in Davisville, Rhode Island. Bill retired in 1974 after 25 years in the Navy. After retirement from the Navy, Bill worked at the City National Bank in Gloversville and later served as the Fulton County Historian for many years. He loved genealogy, history and research and writing many articles on local history that were frequently printed in various newspapers and newsletters.
Before his illness Bill was a member of the Foothills United Methodist Church, a member of the Stone Arabia and Saratoga Chapters of the Sons of the American Revolution, a longtime treasurer of the Northville Rotary Club and served on the Board of Trustees of The Fulton County Historical Society and Museum. He also pursued a variety of hobbies and passions ranging from hiking and cross country skiing in the Adirondacks to square dancing with the former Sacandaga Swingers Square Dance Club to building his own sailboat and sailing on Canada Lake.
Bill married his first wife, the former Doris Jean Goodbread in 1956 and they have three children, Terry Loveday, Cathy Loveday and William G. Loveday III. He married his second wife, the former Joan Bellen Ardizzone in 1990 and has two step-children, Gail Hunter and David Ardizzone. He has six grandchildren; one step-grandchild and five great-grandchildren. Bill was predeceased by his second wife, Joan M. Loveday; and his sisters, Dorothy Niles and Helen Loveday.
Calling hours will be from 4 to 7 p.m. Wednesday, July 5, at the Walrath and Stewart Funeral Home, 51 Fremont St., Gloversville, where a funeral service will be held at 2 p.m. Thursday.
Burial will be in Prospect Hill Cemetery in Gloversville.
In lieu of flowers donations may be made to either the Northville Rotary Club or the Fulton County Historical Society and Museum.
Online condolences may be made to the family at www.brbsfuneral.com.
Roy W. Fowler Jr.

Roy W. Fowler Jr. died of a heart attack at Folsom, CA, on 29 April 2017, He was 82 years old.
Shortly after accepting his appointment to the Naval Academy with the Class of 1956, he was notified that he had been accepted to Stanford University. With great consideration and thought, he decided to leave Annapolis and pursue a civil engineering degree at Stanford. His heart and soul was always with the Academy and he was active with the USNA Alumni Association until his death.
Upon graduation from Stanford, earning both a BS and MS in civil engineering, he was commissioned a second lieutenant in the Air Force, graduating as a distinguished military cadet in the AFROTC program. He was assigned to the 6143rd Air Base Group, 5th Air Force, Itazuki Air Base in Japan as the base civil engineer. Upon release from active duty, Roy joined the Air Force Reserves and was honorably discharged in June 1971 at the rank of captain,
He worked as project engineer for a Southern California construction company until 1961. He then joined Granite Construction Company in Watsonville, CA, and subsequently was promoted to office engineer manager and became a Registered Civil Engineer in California. He later formed his own engineering and surveying company in Red Bluff, CA, until 1967. Later, he joined Wilsey and Ham Engineering Corporation as their vice president and was involved in developing the North Star Ski resort in Tahoe, CA, and the Great America Theme Park in Santa Clara, CA.
Subsequently, under the G.!. Bill, Roy began the studying of law and passed the California State Bar in February 1978. He was active in the Sacramento County community, serving as both commissioner and chairman of the board of the Sacramento Housing and Redevelopment Agency until 2012, Roy was a member of the Theta Chi Fraternity (Stanford, CA) and BPOE (Elks Club) in Sacramento.
Roy is survived his wife of 23 years, Marianne P. Fowler; son, Eric R. Fowler; daughter, Robin Lee Marsden; nine grandchildren; and four great-grandchildren.
Vernon Alan Eagye (14)

Vernon Alan Eagye (14) died of natural causes at Broomfield, Colorado on 16 June 2017. He was 85 years old. A native of Charleroi, Pennsylvania, he received his appointment to the Naval Academy entering with the Class of 1955. A member of his Battalion football team, he acquired the nickname of 'Moose", a name he was called by for the rest of his life. He graduated with the Class of 1956 as a member of the 14th Company.
His first duty in an extensive career spent at sea was aboard USS Perry (DD-844). He subsequently was Assistant Navigator aboard the USS Independence (CV-62). After a tour as an Assistant Professor of Naval Science at Pennsylvania State University, Alan graduated from the US Naval Postgraduate School with a degree in Operations Analysis. From there, Alan served aboard the USS Graffias (AF-29) ported in Japan. He served aboard USS Oxford (AGTR-159) that operated extensively in the Far East. A tour on the Staff of Commander Cruiser Destroyer Force Atlantic Fleet was followed by duty with the Chief of Naval Personnel where Alan served as an enlisted detailer. Commander Eagye's final naval tour was as U.S. Naval Plant Representative to the Lockheed Missiles and Space Company in Sunnyvale, California.
After his retirement in 1979, he continued on with Lockheed for almost a decade as a civilian employee. He also served as a long-time Board Member of the MOAA Chapter in Sunnyvale.
His wife of 57 years, Janice Turner Eagye, died 26 October 2015 and is inurned at the U.S. Naval Academy Columbarium. During Alan's and Jan's retirement years, they traveled extensively throughout the far east, Australia, and Europe, always carrying golf clubs and camping gear. Their time together was notable for their good cheer and wonderful sense of humor and grace.
Alan's brother, the late Commander Thomas R. Eagye, II was a member of the Class of 1950. Alan and Jan leave a host of nieces, a nephew, and a large community of friends. Alan's nieces – particularly Abby Eagye and Christine Eagye Carlson – were wonderful helpmates to Alan during his last days. Alan will be inurned alongside Jan at the USNA Columbarium at a future date after all arrangements have been made. Alan's was a life well-lived.
Edward John Covey, (7)

Edward J. Covey, USN (Ret.) (7) died of a stroke on July 3, 2017. He was 86 years old. Ed was born in Pennsylvania, but grew up mainly in Lansing Ohio, where he graduated from high school in 1949, and then enlisted in the Navy. After serving on USS Cunningham (DD-752), he received a SecNav appointment to Annapolis.
Upon graduation Ed deployed to the Mediterranean on the USS Coral Sea (CVA-43), then reported to the pre-commissioning crew of USS Ranger (CVA-61). Following that tour he attended Submarine School in New London, CT and was next assigned to the USS Sea Leopard (SS-483) in Norfolk, VA. Upon completion of nuclear power training he was transferred to the pre-commissioning crew of USS Sam Houston (SSBN-609). He served as the Engineer on the Sam Houston from 1962-1964, deploying from Holy Loch, Scotland. From 1964 to 1966 Ed was the Engineering Training Director at Fleet Submarine Training Facility in Pearl Harbor, HI. He next became the XO of the USS Hammerhead (SSN-663). From 1970 until 1973 Ed was the CO of the USS Daniel Boone (SSBN-629). Upon completion of this tour Ed served as Strategic Weapons Systems Manager in Norfolk, VA; at Fleet Ballistic Missile Submarine Training Center, Naval Weapons Station, Charleston, SC; Tactical Director at Joint Strategic Target Planning Staff, Offutt AFB, Bellevue NE; and CO of Trident Training Facility, Bangor Submarine Base, Bangor WA. Ed retired in 1982 after 33 years of service in the US Navy. He spent some time as the Technical Director for Data Design Laboratories at the Trident Training, Refit, and Strategic Weapons Facility in Silverdale, WA before beginning a career in education.
Ed served in various positions in the Seattle area before moving to West Virginia where he was employed as the Dean of West Virginia Northern Community College in Wheeling, WV for five years, followed by a position as President of Olney Central College in Olney, IL. Ed was extensively involved in his community and served on the boards of a variety of local associations wherever he lived.
Ed is survived by his wife of 58 years Rosemary (Pirozak) Covey of Valley Grove, WV; his daughter and son-in-law Andrea and Tony LaVecchia; his son and daughter-in-law Chris and Lela Covey; and grandson Stallone Sabatier.
John Buckley (20)

John Buckley (20), 82, passed away peacefully on Monday, May 23, 2016. John, the oldest son of Argyll ('27) and Ruth Buckley, was born in Honolulu, Hawaii on June 23, 1933. He was graduated from the U.S. Naval Academy in 1956, and having completed a number of initial Navy tours, John married the love of his life, Lorraine in 1960 in San Francisco, California. John and Lorraine's coast to coast adventure in the Navy spanned another 20 years being blessed with four children along the way - a daughter, Kelly, who passed way as a young child and three boys – Patrick ( '84), Tim and Kevin. Retiring as a U.S. Navy Captain in 1979 in Northern Virginia, John worked for a number of defense contractors until heeding a call for a simpler life as a retiree which led to John and Lorraine settling down in the community of Magnolia Point in Green Cove Springs, Florida. During his retirement years John stayed busy building and fixing computer systems, performing general handyman chores for many neighbors, and managed to play a bit of pretty average golf. John and Lorraine also enjoyed travel to visit relatives and the many Navy friends that had become like family. John's legacy is the many friends and devoted family who remember and miss him deeply.John is survived by his wife, Lorraine; his three sons, Pat, Tim and Kevin and their wives, Jean, Kathy, and Tara; his nine grandchildren Sean ('12), Mathew, Sarah, Daniel ('19), Joseph, Kaitlyn, Jack, Derek, Zackary;his great grandson Grayson; his brother Tom; his sister Patti; and his many nieces and nephews.A funeral Mass was celebrated at Sacred Heart Catholic Churchin Fleming Island, FL on Friday, June 10, 2016. John's remains will be interned at Hampton National Cemetery.
Frank L. Boebert (14)
Frank L. Boebert (14), age 84, of Venice, FL, passed away July 03, 2017. Frank was born in Astoria Oregon. He graduated from Naval Academy in 1956 to serve his country for 26 years before retiring as a Commander. He received a Bronze Star for his service in Vietnam. Frank continued his career working for Dataproducts New England for 14 years. He and his wife, Renata, retired to Florida, where Frank enjoyed playing golf with his friends, fishing, volunteering at the Venice Hospital, and delivering Meals on Wheels.
He leaves behind his broken hearted wife of 53 years, Renata, his daughters, Daniela and Sabrina, son, David, and grandchildren. Frank was an honorable man, a dedicated husband and father, committed to serving his country, and will be missed by many.
A funeral mass will be held at 10 am on Tuesday, July 25th at the Epiphany Cathedral, followed by the final internment at the Sarasota National Cemetery at 2:30 pm. In lieu of flowers, memorial donations may be made to Tidewell Hospice, Philanthropy Department, 5955 Rand Blvd, Sarasota, FL 34238 (www.tidewellhospice.org) or to St. Jude Children's Research Hospital, 262 Danny Thomas Place, Memphis, TN 38105 (www.stjude.org).
Published in Herald Tribune from July 11 to July 12, 2017.
Harry Edward Hicks, (13)
Harry Edward Hicks, (13), age 83, passed away peacefully on June 17th, 2017, surrounded by his loving family at his home in Mesquite, Nevada. He was born on September 9, 1933, in Sumas, Washington, to Harry Mitchell "Bud" and Thelma Green Hicks.
From the time he was age 6, he was raised by his father and Elizabeth Hicks in Reno, Nevada. He attended St. Thomas Elementary School in Reno and was a member of the second graduating class of Manogue High School, then located in Sparks, NV. On July 6, 1956, he married his sweetheart, Jayne Williams, in Virginia City. Harry graduated from the U.S. Naval Academy in 1956 and then served his country as a Navy pilot. Upon honorable discharge, he attended law school and became a lawyer in Orange County, CA. He and Jayne raised their family in Fountain Valley, CA. They moved to Anaheim Hills, CA, and then later to Rancho Mirage, CA. Finally they settled in Mesquite, Nevada, where they have resided for the past ten years. Harry enjoyed spending his time with his family and the company of good friends; he also enjoyed reading, gardening, golfing, playing and teaching bridge.
Survivors include his wife, Jayne, of Mesquite; two sons: Brett Hicks of Laguna Hills, CA; Brian (Mary) Hicks of Trabuco Canyon, CA; daughter, Jill Shepherd of Boston, MA; three granddaughters: April (Anthony) Tefel; Lauren (Blake) O'Neill, and Caitlin Shepherd; and one great-grandson, Nolan Tefel; sister, Carolyn (Harlan) Fricke of Reno, NV, and one brother, John (Wanda) Laguna Niguel, CA. He was preceded in death by one sister, Barbara Aiken.
In lieu of flowers, donations may be made to Animal Foundation of Nevada, 655 North Mojave Road, Las Vegas, NV 89101 www.animalfoundation.com
Captain James "Smitty" William Smith (21)
Captain James "Smitty" William Smith (21) USNR (Ret.) died of natural causes at Hilton Head Island, S.C., on March 28, 2017. He was 83 years old.A native of Washington, D.C., attended St. John's College HS and Bullis Preparatory prior to receiving his appointment to the Naval Academy. He played Varsity baseball and graduated in 1956 as a member of the 21st Company.
Upon graduation, Jim married Charlotte Calvert Wilton and reported to USS Bayfield (APA-33)San Diego. He attended submarine school at New London and then reported to USS Cubera (SS-347), receiving his promotion to Lieutenant (jg). Qualifying for submarines December 1958 and was promoted to Lieutenant in June 1960.
Jim was ordered to USS Redfin (SS- 272) August 1960 and to FBM Navigation School in August 1961. Upon graduation, he reported to USS John Marshall (SSBN 611) as Navigator. He completed construction, shakedown and DASO of the John Marshall, then deployed on the submarine's maiden patrol December 1962. In September 1963, Jim resigned from active duty and accepted a reserve commission.
Jim and Charlotte settled in Potomac, Maryland where he began employment with Vitro Laboratories as a Systems Engineer. In 1966 he accepted the role of Director, Government Programs Development for Nuclear Utilities Company. In 1971 he moved to Bradford National Corporation as Manager of Defense Programs. In 1979 Jim retired from the Naval Reserve with the rank of Captain.
Bradford Systems was sold to McDonald Douglas and Jim became the Director Defense Systems. After 11 years Jim accepted an offer of Senior Vice President at Applied Management Sciences (AMS) and named to the Board of Directors in 1984. AMS was sold to Aspen Systems where Jim worked until retiring in March of 1996.
Jim's passion was baseball, he dedicated himself to coaching the young men of Montgomery County for over 25years, becoming President for both the Wheaton Boys' Club and Montgomery County Baseball Association. In 1995 he was awarded the MCBA lifetime achievement award for his service.
Jim and Charlotte retired to Hilton Head Island where he reconnected with classmates and served on the Board of the HHI Navy League. He was a 2 term president, as well as Regional representative to the National Navy League.
Jim is survived by his children Charlotte, Mary, Jim and Tom; 10 grandchildren and 5 great grandchildren. Memorial Mass will be held on July 5th at the Naval Academy Chapel at 10:00 and military honors will be provided.
Russell Henry Burt (22)
Russell Henry Burt, (22) 85, Lt. Commander, Retired, US Navy, passed away May 20, 2017. Russ was born in Medford, Massachusetts, the son of Ralph Henry Burt and Lillian Manson Burt. He grew up in Springfield, Massachusetts, and was a graduate of Wilbraham Academy. He attended Rensselaer Polytechnic Institute Troy, New York. Russ graduated from the United States Naval Academy, class of 1956. Upon graduation from the Naval Academy, he qualified as a submarine officer. Russ then received post-graduate degrees from the Massachusetts Institute of Technology. He received the degrees of Master of Science in Naval Architecture and Marine Engineering, and Naval Engineering. After completing more than twenty years of active duty in the Navy, Russ retired, and launched his own business, Burt, Howell and Associates-- Naval Architects and Marine Engineers.
Russ loved collecting, He was passionate about anything Mercedes Benz, and collected die-cast models, books, and Mercedes memorabilia. He also loved to travel with his wife, Hunter, visiting The British Isles, Western Europe, Scandinavia, Russia, several Mediterranean countries, Greece, Eastern Europe, and the Middle East. They enjoyed cruising and land tours.
Russ is survived by his wife of 34 years, Hunter Joyce Burt; two daughters, Elizabeth Cordell of Brentwood, TN , and Cathy Burt of Venice, FL; two sons, Richard Burt of McLean, VA and Thomas Burt and his wife Kim, of Great Falls, VA; two grandchildren , Tyler Cordell of Orlando, FL and Chelsey Cordell of Brentwood, TN.
A chapel service will be conducted at 2:30 PM, Thursday, May 25, 2017 at H. D. Oliver Funeral Apts. Laskin Road Chapel. The family will receive friends one hour prior to the service (1:30 2:30 PM). The burial will follow at Forest Lawn Cemetery. Online condolences may be offered to the family at hdoliver.com.
Published in The Virginian Pilot on May 23, 2017
Harold Duane Barnhart (19)
Harold Duane Barnhart,(19) , Commander USN (Ret.), 85, passed away on 12 March 2017.Born in Wagner, SD, on 22 December 1931, he was one of eight children. He graduated from Norfolk High School (Nebraska) in 1950, enlisted in the Navy attended the Naval Academy Prep School. As a midshipman at the Naval Academy, Duane was an avid sailor and long distance runner. He graduated in 1956 as a member of the 19th Company. Duane then attended flight training and certified in the A-4 Skyhawk (AKA "Scooter"). He served with A-4 squadrons aboard Bon Homme Richard, Constellation, Coral Sea and Ranger. This included three 7th Fleet deployments to Vietnam, where he flew over 200 combat missions. For his action in Vietnam, Duane received the Navy Commendation Medal and the Republic of Vietnam Gallantry Cross Medal, amongst others. For heroism and extraordinary achievement in aerial flight, he was awarded the Distinguished Flying Cross for actions on 18 September 1967, where he faced heavy enemy anti-aircraft artillery and surface-to-air missile defenses while making a dive bombing run on a bridge in the port city of Haiphong, North Vietnam. Following his return from combat duties, Duane met Minerva Arcilla at a 1969 Tailhook convention in Las Vegas. After a three-year courtship, they married on Treasure Island near San Francisco in March 1972. Duty locations included California, Washington state, Japan and the Philippines. Duane's last sea duty was aboard Enterprise, after which he retired from Pearl Harbor, HI, in December 1981. In 1983, following retirement, 11 years of marriage and at the age of 52, Duane and Minerva welcomed their only child, Gigi, into the world. Duane took great pride and joy in raising Gigi as a stay at home dad. He drove Gigi to and from school and other extra-curricular activities, including ballet and violin lessons, and he shared his joy of sailing, flying, skiing, surfing and hiking. An avid reader and debater, Duane was also an active member of the Toastmasters Club in Hawaii and the family sang in the church choir for 20 years. After living in Hawaii for 30 years, Duane and Minerva moved to Northern Virginia in 2009 to be closer to Gigi and Peter (son-in-law), who are both military officers. In 2012, they welcomed their first grandchild, Jonathan Rey. Duane loved and served God, country and his family. He displayed honor, courage and commitment in all aspects of his life, and will be remembered always.
Ernest W. James (12)
Lieutenant Commander Ernest W. James, (12) USN (Ret.) passed away peacefully on 25 March 2017 at Memorial Hospital, Belleville, IL following a short, hard-fought battle with cancer.
"Ernie" was born in New York, New York, on 21 July 1931. After graduation from the USNA, Ernie received orders to flight training, followed by a tour with Fighter Squadron 33. Ernie subsequently attended the U.S. Naval Postgraduate School in Monterey, CA, earning a degree in Aeronautical Engineering. Following graduation Ernie served two tours at the Intermediate Maintenance Activity, Naval Air Station, Atsugi, Japan as the their Aviation Joint Power Plants and Material Officer. He was then assigned to Tactical Electronic Warfare Squadron 130, during which he made two cruises to Vietnam, including one spent ashore at Danang. While in Danang, Ernie was temporarily assigned to VAO-135 and was instrumental in the formation of its first maintenance department. After leaving VAQ-135, Ernie was assigned to Chief, Naval Air Advanced Training Command Staff as Aviation Maintenance Engineer, Planning. During this tour, he was a member of the Naval Air Systems Command committee which re-wrote the OpNav 4790 maintenance manual. He was then assigned to NAS Moffitt Field, California, as Quality Control Officer. Ernie retired on July 1, 1976.
Following his retirement, Ernie entered St. Louis University Law School on August 26, 1976, and graduated on May 26, 1979. Ernie was hired as the Manager, Safety and Loss Control by the Bi-State Development Agency, the metropolitan St. Louis transportation system where he later moved on to fill the newly-created position of Manager, Claims and Litigation where he was responsible for all legal matters related to property damage and bodily injury claims against the Agency. Leaving Bi-State, Ernie "hung his own shingle" establishing the law firm of James & Trakas in St. Louis, MO. Following the death of his partner, Ernie subsequently became a partner in the law firm of Stuart, Maue, Mitchell & James in St. Louis.
Pedeceased by his parents, Ernest and Lola, nee Clancy James; and his son, William "Bill" Bartsch; Ernie is survived by his wife, Jane Ann James, nee Gallagher; six children, fifteen grandchildren and two great grandchildren.
A Memorial Mass was celebrated at the Kassly Mortuary, Fairview Heights, IL on April 1, 2017. Ernie will be buried with full military honors at the Arlington National Cemetery, Arlington, VA.
Captain Everett W. "Hoot" Foote, (12)
Captain Everett W. "Hoot" Foote, (12), 86, a longtime resident of Virginia Beach, died peacefully of natural causes at Westminster-Canterbury Retirement Community on April 6.
Everett spent his childhood in Akron, Ohio before attending the U.S. Naval Academy and graduating with the Class of 1956. He went on to earn his Wings of Gold as a Naval Aviator and, over 36 years of active duty, wound up accumulating more than 4,200 flight hours in 46 models of aircraft and logged 848 arrested landing. He also flew 167 combat missions over North Vietnam during three combat deployments.
Everett had command four times during his Navy career: VA-75, Carrier Air Wing 8, USS El Paso, and Amphibious Squadron 6. His personal awards included three Distinguished Flying Crosses, 15 Air Medals, and a Bronze Star.
Following his retirement, Everett worked as the tech rep for the LCAC program at NAB Little Creek. He was an active member of the congregation at First Presbyterian Church and an avid golfer.
Everett was preceded in death by Laura Withers Foote, his wife of 53 years. He is survived by his two daughters, Carrie Carroll of Annapolis, Md. and Elizabeth Foote of Solomon's Island, Maryland, and four grandchildren.
A private memorial service will be held at the U.S. Naval Academy at a later date. Online condolences may be made to the family at hdoliver.com.
Published in The Virginian Pilot on Apr. 9, 2017
Charles Earl Knettles, (17)
Lt. Colonel Charles (Chuck) Earl Knettles, (17) 84, passed away surrounded by his loving family on Thursday, March 30, 2017, after a courageous fight against Alzheimer's. Chuck was born in Los Angeles, California on April 20, 1932, to Earl Dudley Knettles and Margery Lily (Gosden) Knettles. After graduating from the United States Naval Academy, he married his beautiful high school sweetheart Carol Ruth Yates on May 18, 1957. Chuck went on to serve as a pilot in the United States Marine Corps, serving one tour in Vietnam. He and Carol raised their three children in Kailua, Hawaii, where he enjoyed his passion for sailing, flying, and family time. Family was everything to Chuck.
Chuck is survived by his wife Carol Ruth (Yates) Knettles of Locust Grove Va.; son Steven Charles of Aliso Viejo, Calif.; daughter Cynthia Geracoulis of Locust Grove, Va.; son John Christopher of Kuwait City, and (calabash daughter) Dana Marie Story of Houston, Texas.
He was a beloved Grandfather to Hailey Kathleen Knettles, Zachary Steven Knettles, Andrew Charles Geracoulis, Anna Natalya Geracoulis, Rory Caroline Knettles, Benjamin Keone Knettles, Jaxson Kai Knettles, Alexandra Marie and Raye Elaine Story.
He is also survived by his sister, Carole Anne (Knettles) East, of Reedley, Calif.; brother-in-law, Roger William Yates (Carole) of Bakersfield, Calif.; and nieces Heather Alemania, Kelly Riebesell, and Sally Yates. Cousins Larry and Patricia Rovetti of Simi Valley, Calif.; Diane St.John of Vancouver, BC; and nephews Jeffrey East (Pat), Daniel East, Andrew East, Thomas East (Renee), and Jim East (deceased Heidi), all of Reedley, Calif. Cousins Suzanne Fults (Greg) of Hawaii; Robert Rovetti of Los Angeles, Calif. and Gina Romo of California. He is preceded in death by cousins, Joan (DeGrasse) Oelke, Herb Oelke, James Rovetti, and his brother-in-law Roger East.
Military Funeral Honors will be rendered at 11 a.m. on Friday, April 7, 2017, at Quantico National Cemetery. (Quantico Station, 18424 Joplin Rd, Triangle, VA 22172). In lieu of flowers, please consider making a contribution to the Alzheimer's Association at www.alz.org.
Frederick William Louis Simmel, Jr.
The Reverend Frederick William Louis Simmel, Jr. of Sunset Beach, NC entered the Church Triumphant when he died peacefully at the age of 84 on April 9, 2017 at Autumn Care of Shallotte, NC.
The Rev. Simmel was born on March 3, 1933 in Rahway, NJ to the late Frederick and Caroline (Ritterbusch) Simmel. He graduated from Linden High School in 1951, he then moved onto Bullis Preparatory School in Silver Spring, MD, and continued on to The U.S. Naval Academy where he served from 1952-1955. In 1958, he graduated from Baylor University with a Bachelor of Arts in History and a Minor in Education.
The Rev. Simmel answered his call to serve Our Lord and received his Divinity Degree in 1961 from Gettysburg Lutheran Theological Seminary. For 55 plus years, The Rev. Simmel served parishes mainly in PA, MD, and WV. He also served as Chaplain of the Breezewood Trucker/Traveler Chaplaincy and as the Prison Chaplain of the Franklin County Prison in Chambersburg, PA.
Upon retirement in 1996, The Rev. Simmel and his beloved wife, Kathryn, moved to Ocean Isle Beach area of NC. He served several churches in The North Carolina Synod as a Supply and Interim Pastor and he also served as The Executive Director of Providence Home in Bolivia, NC. The Rev. Simmel was most proud of his employment with Comfort Keeper in North Myrtle Beach. Where in 2004, he received The Caregiver of The Year Award. The Rev. Simmel also dedicated nearly 20 years, portraying Santa Claus for day cares, nursing homes, truck stops, and several retail venues. He donated all of his proceeds to the Alzheimer's Association.
In addition to his parents, The Rev. Simmel was preceded in death by his wife, Charleen (Fischerkeller), and two sisters, Janet, and Adeline. He is survived by his loving wife of 28 plus years, Kathryn Simmel, and six children: Jon-Frederick Simmel, (Deborah), of Chapin, SC., Kimberly Ivol, (Steve), of Weirton WV, Karry Simmel, (Lori Brenzo, family friend) of Beaver Falls, PA., Kirk Simmel Sr., (Ruth), of Thurmont, MD, Klint Simmel, (Tracy), Holt MI, and James Javens, (Katie), of Sanford, NC. The Rev. Simmel proudly cherished his 12 grandchildren: Caroline, Jon-Christian, Morgan, Karra Smith, (Terrell), Karmen, E-5 of the United States Navy, Keshia, Kirk Jr., Kaitlynn, Kennedy, Karley,Kylie and Mattie. The Rev. Simmel was also blessed with five great-grandchildren, Killian, Kelby, Kassidy, Kooper, and Kamree.
There will be no visitation. A memorial service will be conducted at St. Luke Lutheran Church in Ocean Isle Beach, NC on Thursday, April 20, 2017 at 11:00 AM with the Rev. Henry B. Rehder officiating. Memorials may be designated to St. Luke Lutheran Church 5869 Ocean Highway West, Ocean Isle, NC 28469. White Funeral Home and Cremation Service, NC will be serving the family. The family wishes to express their deepest appreciation to The Lower Cape Fear Hospice and Autumn Care of Shallotte, NC for their excellent care that was provided for The Rev. Simmel during his residence.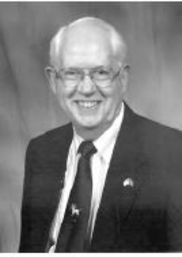 Douglas C. Osgood, (3)
Douglas C. Osgood, (3), LCDR (Ret.) Passed away on 22 March 2017 in Dayton, OH of cancer. He was 84 years old. Doug was born on 6 July 1932 to Henry and Margarite (de Braga) Osgood in Fallon, NV. Upon graduating from Churchill County High School 1950, he attended St. Mary's College of CA before enlisting in the U.S. Navy. During his enlistment he received a congressional appointment to the U.S. Naval Academy. He graduated with the Class of 1956 on 1 June 1956 as a member of the Third Company. On 2 June 1956, he married his wife Ann (Dougherty).Upon graduation, Doug made the Navy Supply Corps his home, serving successively on the USS Norfolk; USS Eugene A Greene; USMC Air Station, Cherry Point, NC; U.S. Naval Air Facility, Naha, Okinawa; and Naval Supply Center, Oakland, CA . He then attended Naval Postgraduate School, Monterey, CA, earning an M.S. in management, then served on the USS Forrestal.
Returning to shore duty, Doug served at the Fleet Aviation Accounting Office, Atlantic, Norfolk. He was awarded the Navy Achievement Medal for this tour. He then applied his accumulated knowledge to teach at the School of Systems and Logistics, U.S. Air Force Institute of Technology, Wright Patterson AFB, OH, where he was awarded the AIr Force Commendation Medal.
Upon retiring, Doug, worked for Laugh Industries before taking a civil service position teaching the same courses at the AIr Force Institute of Technology. After 17 years he retired once more and worked part time at Primerica and devoted substantial time volunteering as the business manager at Our Lady of the Rosary and Saint Vincent de Paul Society. In full retirement Doug enjoyed working on his family genealogy and belonging to the Sons of Veterans of the Civil War.
Doug is preceded in death by his son, Michael and daughter in law, Rebecca. He is survived by his wife, Ann of 60 years; and their three children, Paul Osgood, Patrice (Jay) Schwermer, and Therese (Tom) Glass, Becky (daughter in law); sister JoEllen (Larry) Tianen; along with his ten grandchildren and nine great grandchildren.
Murray Maddin Nicholson, Jr. (11)
Murray Maddin Nicholson, Jr. (11), age 83 of Nashville, TN beloved husband, brother, father, and granddaddy went to be with our Lord on March 16, 2017. Murray, or Nick as he was known, is preceded in death by his parents; Murray and Mary Morgan Nicholson; step-mother, Anne McGovern Nicholson; sister, Mary Elizabeth Baruzzini; brother, Paul Nicholson. Murray is survived by his wife, Ruth Tapcott Nicholson; sister, Jean C. Nicholson; six children: Murray and wife Linda, Theresa Ann Foley and husband Kevin Foley, Karen Roe, Michael Nicholson and wife Robin, Bettina Nicholson Alberici and husband Chris, Ryan Nicholson and wife Stephanie; two step-children, Rhonda Bartine, and Crystal Smith and eleven grandchildren; three great grandchildren. The family will receive guests at St. Henry's Church on Sunday, March 19th from 3 p.m. to 6 p.m and on Monday from 12pm until the mass of the resurrection at 1 p.m. on Monday, March 20th at St. Henry's church with burial following at Calvary Cemetery. In Lieu of flowers donations may be made to the American Cancer Society and Father Ryan High School. Pall Bearers are Morgan Baruzzini, Mark Baruzzini, Murray Baruzzini, Matt Nicholson, Murray Nicholson and Morgan Nicholson. Honorary Pall Bearers are Ken Godstrey, Frank McMullen, Jim Sikes, Jay Westerhausen, Walter Schneider, John Bellinger, George Mushalko, David Tapscott, Jim Derrick, Mike Derrick, Mike Brunette, and Everett Holzapfel.
Victor John Baricev (10)
Victor J. Baricev (10) of Covington, LA, passed away peacefully at home on 26 February 2017. He was born in New Orleans, LA, to Joseph and Jessie Baricev on 2 May 1933 and was raised, primarily, in Biloxi, MS.

After spending a year at Marion Institute, Vic entered the U. S. Naval Academy in 1952, where he was a proud member of the 10th Company, and graduated with the Class of 1956. While a midshipman, eating was one of his main pastimes and it was a rare occasion to see him pass up food of any kind. In addition, he was a tower of strength on the volleyball team. After graduation, he attended the Navy Purchasing School in Athens, GA, and then was assigned to the USS Corregidor which transported aircraft from Mobile, AL, to Germany. He next was sent to Avondale Shipyards in New Orleans as part of the pre-commissioning detail for the USS DeSoto County. After sailing the DeSoto County to Little Creek, VA, Vic later returned to New Orleans where he served as Disbursing Officer for the 8th Naval District.

After leaving the Navy, Vic first worked at Ingalls Shipbuilding in Pascagoula, MS, as Assistant Purchasing Agent where he was tasked with purchasing major equipment for nuclear attack subs as well as other Navy and commercial vessels. He subsequently returned to Avondale Shipyards in New Orleans where he became Purchasing Agent and was reunited with many of the friends he'd made while stationed there as the USS DeSoto County was being built. Vic was promoted to Vice President, Contracts & Procurement at Avondale in 1973 and retired from that company in 1986.

Upon retiring, Vic and his wife, Gerry, moved to Mandeville, LA, where he actively pursued his love of sailing, golf, woodworking and spending time with his family. Later, they relocated a few miles north of Lake Pontchartrain to Covington, LA.

Vic was predeceased by his parents and brothers Joseph and Robert Baricev. He is survived by his wife of 58 Years, Gerry; daughters Janet Adolphson (Fred) and Susan Donnelly (Sonny); son Michael Baricev (Barbara) and six grandsons.

A Funeral Mass was held on Thursday, 2 March 2017 at E. J. Fielding Funeral Home in Covington with internment following at Pinecrest Memorial Gardens also in Covington.
Ernest Scheyder (14)
Ernest Scheyder (14) died on February 1, 2017.